---
Event – 13th of Januar to 14th Januar 2020
The Second bi-annual project workshop held at Fraunhofer in Duisburg, Germany.
Thank you every one for a very productive and effective two days of working together and developing the Drones4Energy solution. Special thank you for Fraunhofer for hosting the bi-annual workshop.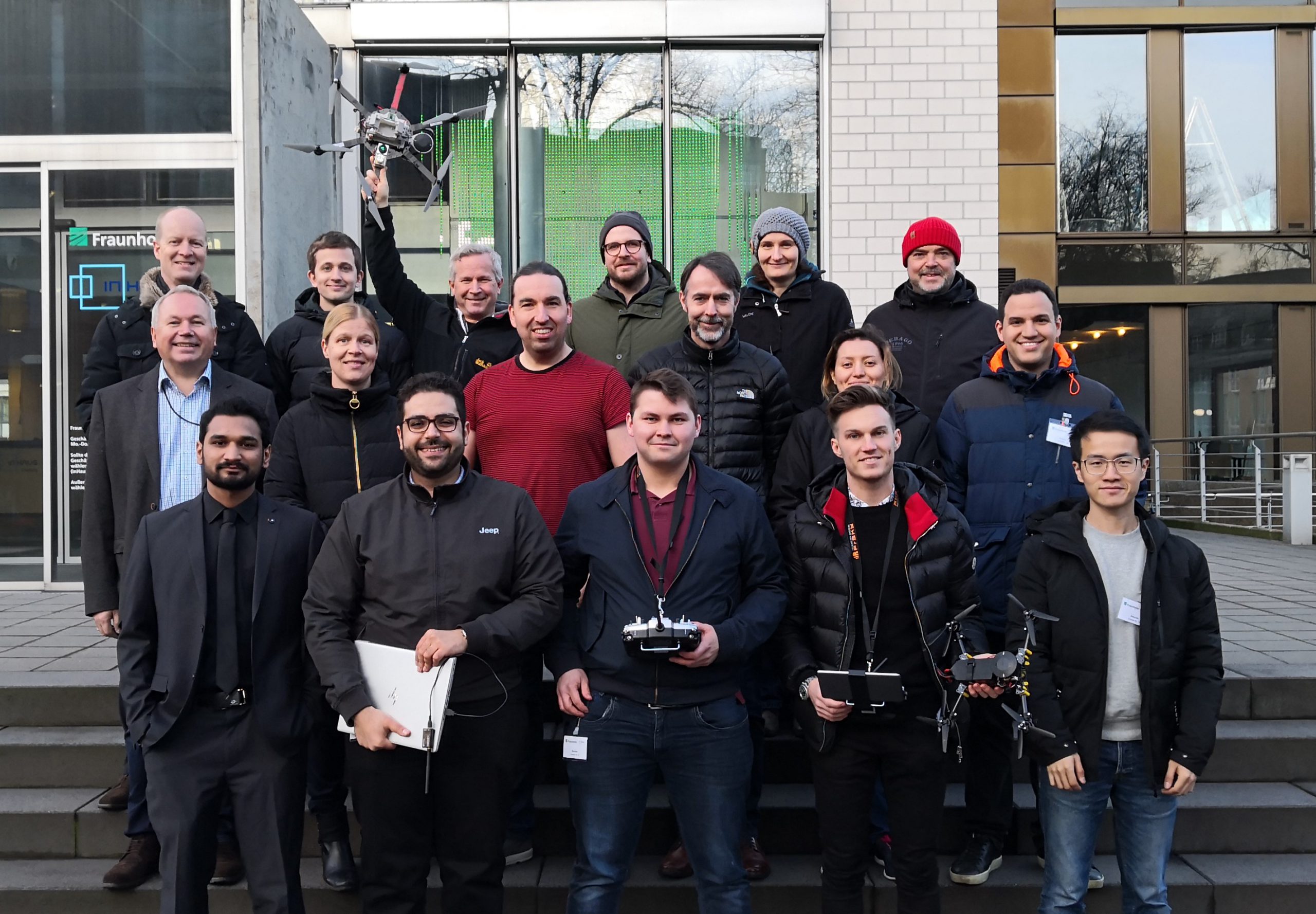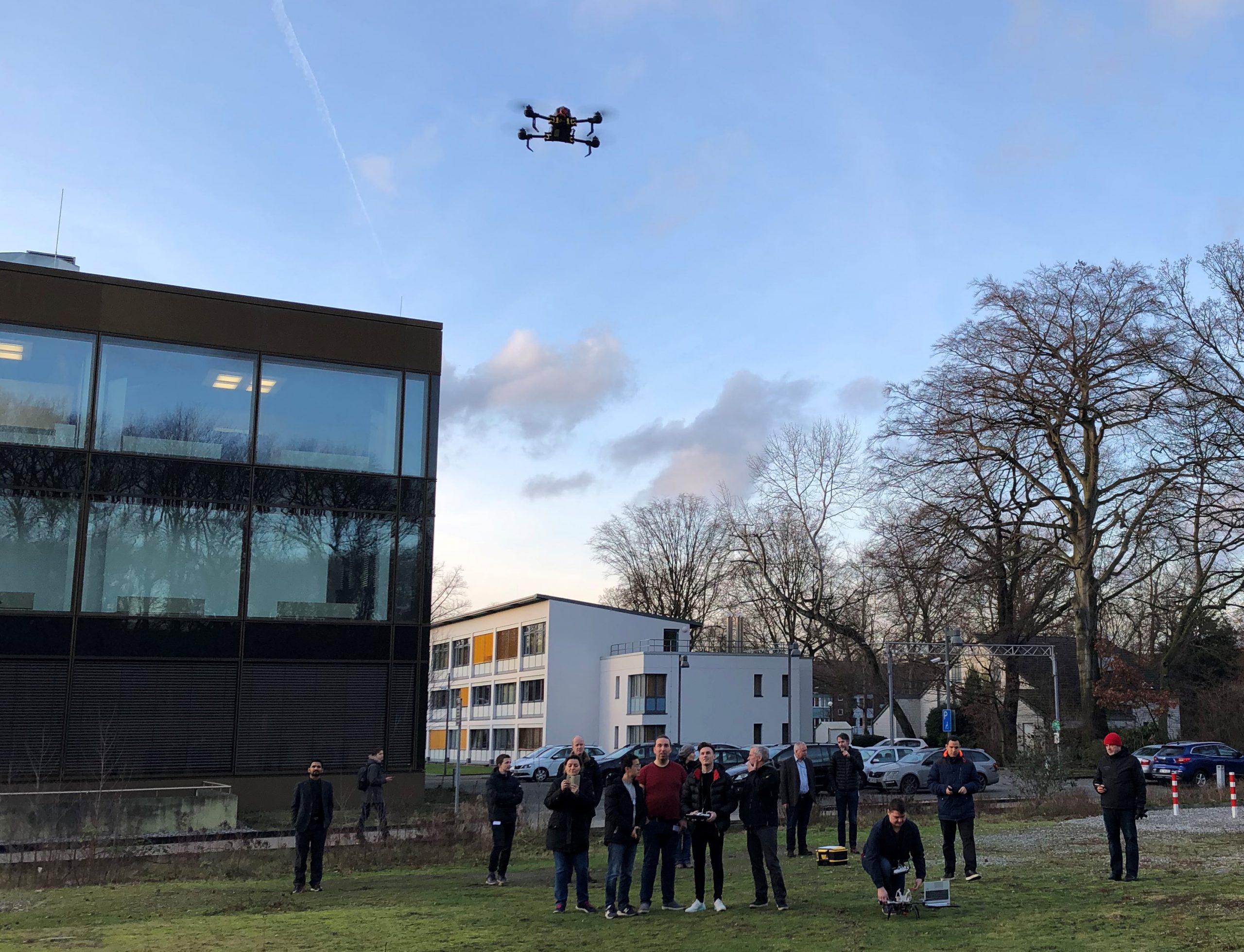 ---
Event – 4th december 2019
Advances in drones for energy inspection 
On 4. December 2019 Robocluster, UAS Denmark, University of Southern Denmark and Aalborg University invite you to participate at an event focused on presenting the latest research in drone technologies for energy infrastructure inspection.
The event will unfold how new inspection methods can gather inspection data by using multiple drones in a fleet to inspect offshore installations.
Use this link for mor more information and registration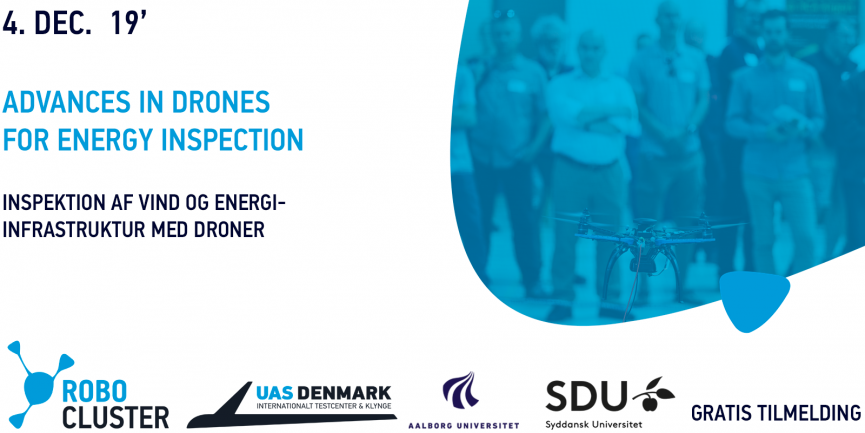 ---
Event  – 28th of August to 30 th of August 2019 
Special session at DDS Conference
Drones4Energy project is organizing a special session "System Design for Collaborating Intelligent Systems (SDCIS)" at the DDS Conference in Greece.   Please join us at the special session and hear more about the project and the results from the project.
---
Event – 3rd of April to 4th April 2019
The first bi-annual project workshop held at the University of Aarhus
Puprose for the first bi-annual project workshop was to review and finalize the first deliverables in the project.  During the two day workshop a lot of valuable feedback on the deliverables was gathered and will be integrated to the first official version.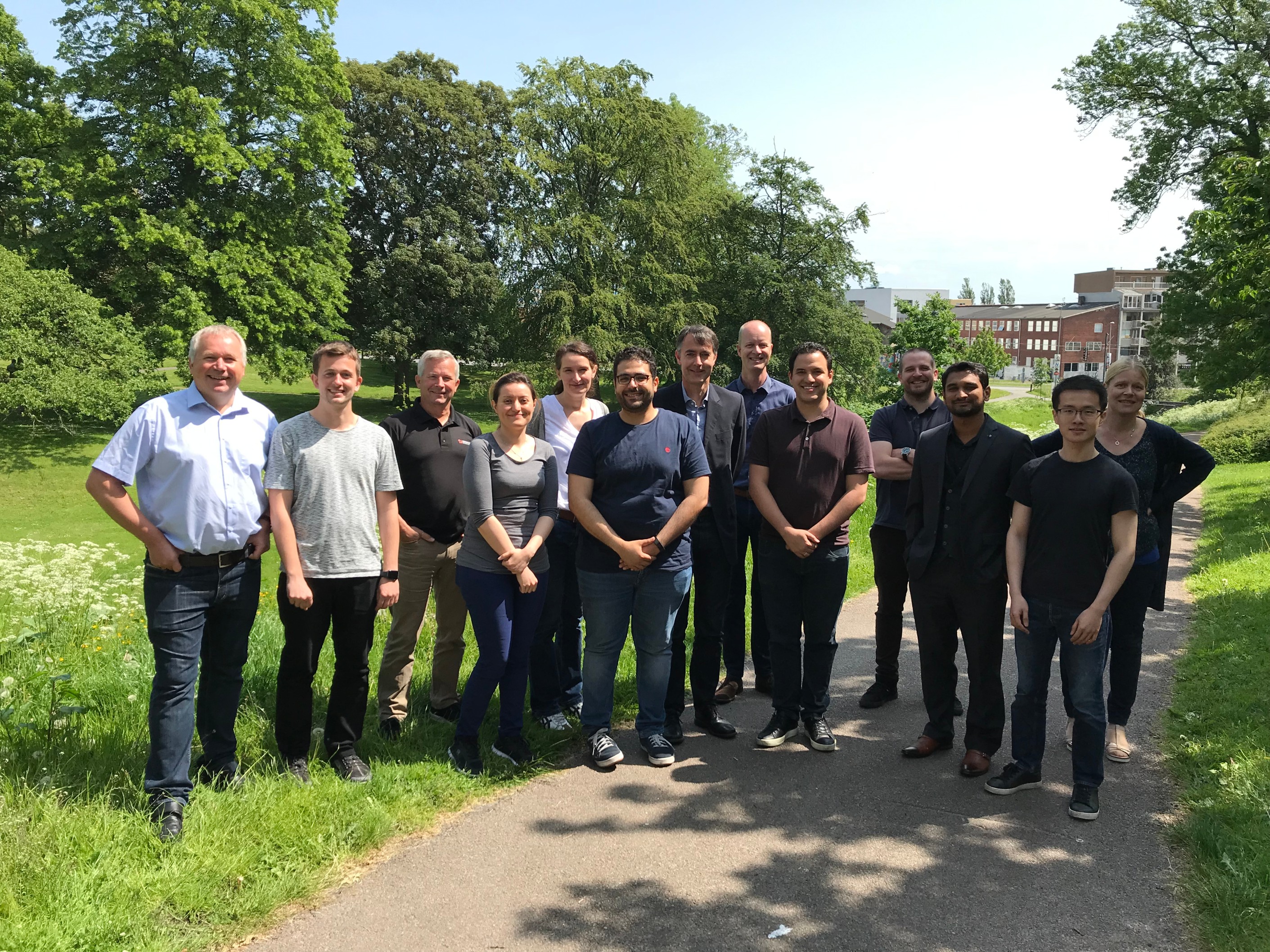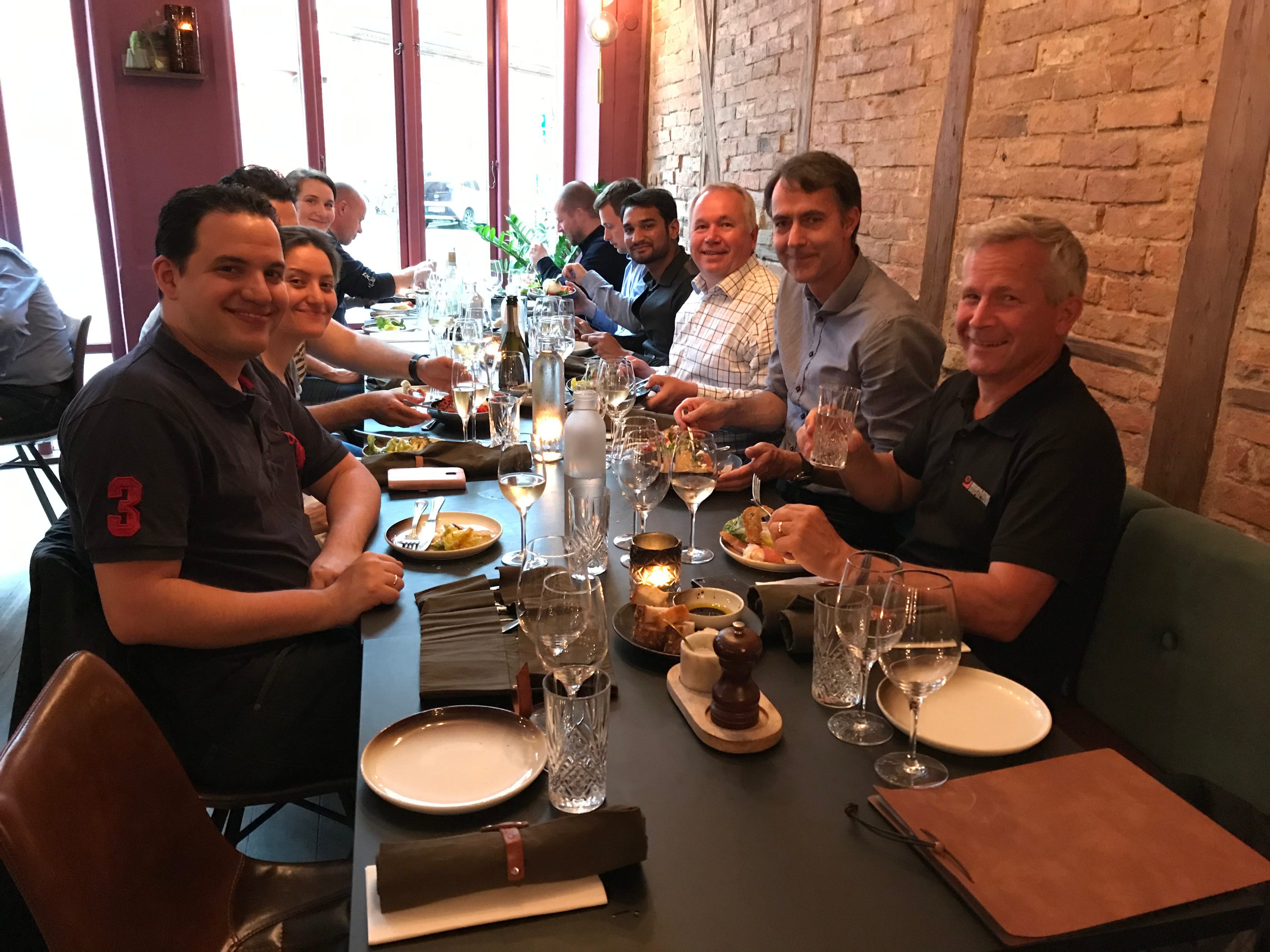 ---
Event – 30th of April 2019
The Drones4Energy project will be presented at an IDA (The Danish Society of Engineers) event named "Innovationsfondens projekter inden for droner og eksempler på intelligente droner" in Copenhagen. For more details and the registration, click here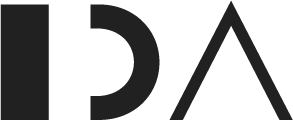 ---
Event – 5th of April 2019
Drones for Energy Inspection Workshop
It is fair to conclude that the Drones4Energy Inspection workshop 5th of April 2019 was a great success! So many people have contributed in so many ways to turn this event into a very good atmosphere for discussion and networking. Big thank you for HydroQuebec and EnergiNet for the presentations and thank you everyone for the good atmosphere and great discussions!
---
Invitation – 5th of April 2019
Drones for Energy Inspection Workshop 
Drones4Energy project is organizing a workshop with HydroQuebec, Canada and EnergiNet, Denmark to discuss the current inspection solutions for high-voltage powerlines using robots and drones. The project is inviting the project partners and all SDU researchers working within robotics, drones, AI to share their expereinces in the area of energy inspection.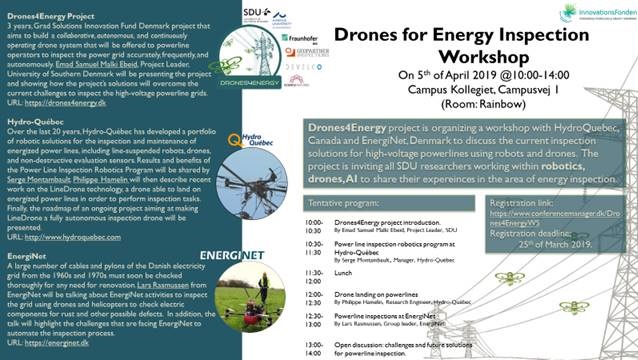 ---
News – 4 th of March 2019
Project logo published
The project partners have voted and chosen their favorit logo for the Drones4Energy project. The logo was partially designed by the communication services at the University of Southern Denmark.
---
Event – 12th December 2018 
Drones4Energy Kick-off Meeting
Project partners met for a fruitful kick-off meeting on 12th December 2018. The meeting was hosted by the project lead, The University of Southern Denmark in Odense.
Key members from the 7 Drones4 Energy partners attended and contributed to the meeting.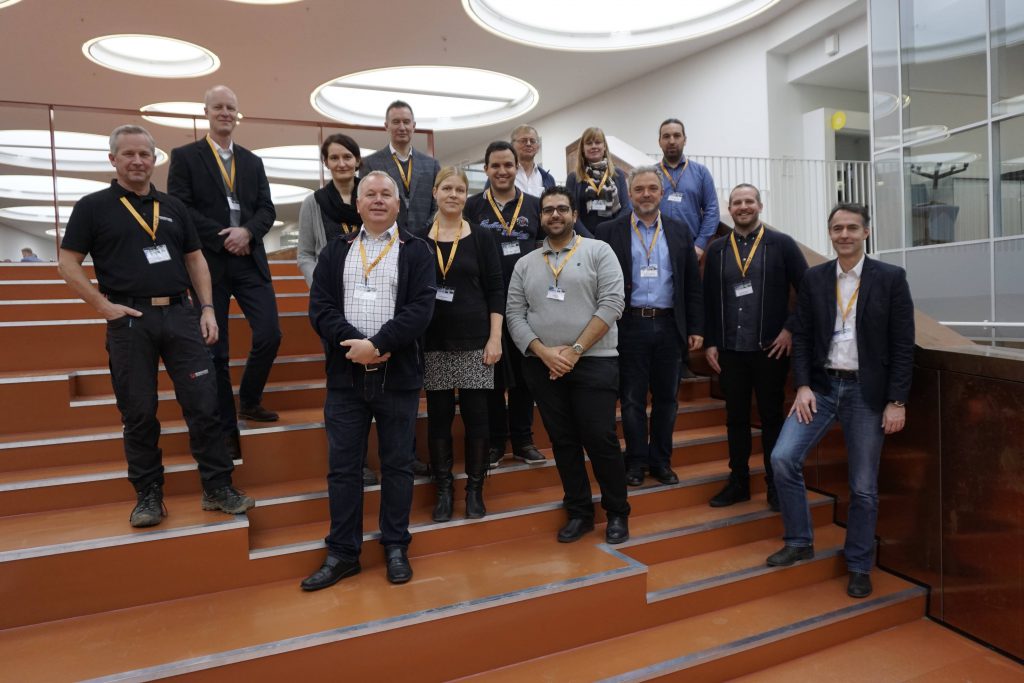 ---